I have been struggling to sleep at night. I have about a million things that need to get done and the list just keeps replaying in my mind. I have had to find ways to make myself fall asleep. There is one thing that will put me to sleep 100% of the time...MOTION.
That's right, I have the temperament of an infant. I fall asleep in the car anytime the drive is more then 30 minutes. When rocking my children, I often close my eyes before them. My parents always said that I would never stop crying unless I was in my swing...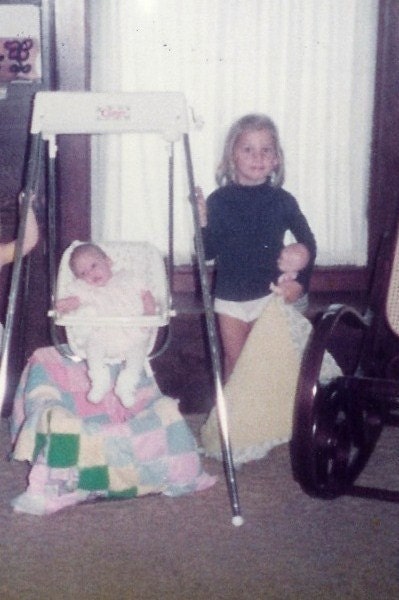 Shockingly, my husband isn't willing to drive me around at night (rude) so I had to find other ways to make myself drowsy. I decided to read. I subscribed to a few different magazines related to small business and marketing thinking I might as well kill two birds with one stone. I will get tired and maybe learn a few things along the way.
I am half way through my first magazine and the only thing I've read is success story after success story. Blah Blah Blah. Don't get me wrong...everyone loves a good rags to riches article. It shows people the American Dream is alive and well but I personally want to skip all the riches and learn more about the rags.
I want to read about the guy who lost everything and now lives in his parents basement. I want to know why he eats microwaved dinners and plays video games all day on a dusty floral couch from 1950. Was it a dumb idea? Did he not market properly? Does he have a terrible personality?
Some of these stories describe bits and pieces of the struggle but it is glossed over so quickly that it is impossible to gather any real knowledge from what is provided.
Even worse...the articles about a successful business owners management style. The cliche statments like, "It is important to me that all my team members feel like a family so I engage in their personal life and truly help them follow their own dreams." or "I have an open door policy. My team can come to me with any issue and I will listen and we will work together to find a solution. We all genuinly care about each other." BARF!!
No. There is always a Jan who doesn't pull her weight, a Ronda who gossips about everyone, and a Tom who could be a serial killer. You are delusional if you think all your employees love you and are lying if you say there isn't one in the bunch that you avoid talking to because their voice makes you want to crawl in a hole and never come out.
I value authenticity. I want to read about the guy who admits he is cut throat and probably not the nicest boss. The lady who walks in a room and demands respect even when she doesn't deserve it. I want to hear someone say that there was two years where their bank account had less then $10 on a regular basis or that they racked up $1000's in credit card debt. Heaven forbid someone simply admits that they had a little bit of good luck instead of saying that they "worked so hard".
While there is knowledge to be gained in success...there is much more to be gained in failure. Failure teaches us what not to do. Failure simply makes us better people and makes it necessary for us to evolve. If we pretend failure never happened we lose the opportunity to share lessons with others.
Just my two cents for the day. If anyone knows of publications or books that would fit my needs let me know! In the meantime, feel free to comment with your failures...we would all like to learn from you.