Anyone else get an Amazon delivery on the daily? I'll be honest, last year I started and finished my Christmas shopping in two hours, sourced from Target and Amazon. A few clicks and done!

I have made a commitment this year to shop small. It is going to take more time, planning, and searching...BUT I will know that I am supporting fellow small business owners who need the exposure so much more than big box retailers.
We know that this isn't an easy route to take so we have compiled a list of our top 10 finds to help! These small business are killing the game and most are even founded by strong women.
1. Rare Assembly
 A curated gift box for any age and interest! Founder Kyla Brennan started Rare Assembly after years of struggling to find the right gifts for certain people and occasions. These gift boxes are not only elegantly packaged, they have items that are meaningful to a range of different personalities. You can find a gift for just about anyone!
2. The Bloomist
I stumbled across a website called The Bloomist. This company sources products from makers committed to bringing nature and its life-enhancing elements into the home. I'm a sucker for interviews and loved reading recent interviews with the partnered makers. It's obvious the products offered at The Bloomist are special one of a kind pieces, but it seems their makers are too. Loads of good gift ideas here!  
3. Monia Rassaa
Within The Bloomist website, I got lost for a solid hour. Check out these terra cotta planters beautifully designed by Monia Rassaa. Monia is a designer, potter, and academic who holds a phD in, get this, "the regeneration of traditional Nabeul ceramics." I mean, is there anything more boss? 
4. Florence Hanson
I'm not saying she's making a huge contribution to society, but I'm not saying she's not making a huge contribution to society! I don't know much about Florence Hanson, but her creations make me laugh, and that's a real add to society we all need! Why put your glasses on the bedside table when a chicken can wear them while you sleep? This is a no brainer for any glasses wearer on your list. 
5. The House of Elements
Obviously shop us this holiday season! Gifting a book set can be tricky but this is a sure winner for someone else, or to add to your holiday shelves. Amber created these books on a day when our kids were doing virtual learning from our office. When she finished, we all ooo-ed and ahhh-ed over them! Love love love the Christmas detail without the standard red and green in your face Christmas palate! I have a feeling she will be making lots of these hand drawn beauties in the next 2 months. We'd better get some Tchaikovsky queued up for all the late nights!
6. Hive to Home Candle Co
It wouldn't be a complete gift idea list without a yummy candle company! Hive to Home Candle Co isn't just ANY candle maker though. These candles are made by a fierce set of sisters, promoting women, equality, and so much more. Their candles are made from beeswax..."once you go beeswax, you never go back."
7. Jean Stoffer Design
Jean Stoffer is an award winning designer here in our town, Grand Rapids MI. Her designs are classic and timeless and most importantly, livable. What I love about this woman is her focus. She's found a way to be surrounded by the things and people that are most important to her. Jean Stoffer Designs is a family business from the designers, to the photographers, to the brick and mortar store just down the road. What an inspiration she is to women. And just look at this hand carved wooden tray. I'll take 2 please!
 8. Colin and Finn
Home goods doing good deeds- that's the motto for this wife and husband owned small business, Colin and Finn. Their focus is quality over quantity. If you find a pillow cover you love, scoop it up! Batches are intentionally kept small to ensure the very best quality. Their global partners work to create beautiful mud cloth designs, unique to the home decor scene. To choose just one was HARD! I settled on this simple classic design for the living room I hope to create in my own home...this winter, right husband of mine? I've been following this power couple for awhile now and you should too. You too will be inspired!
9. A House of Books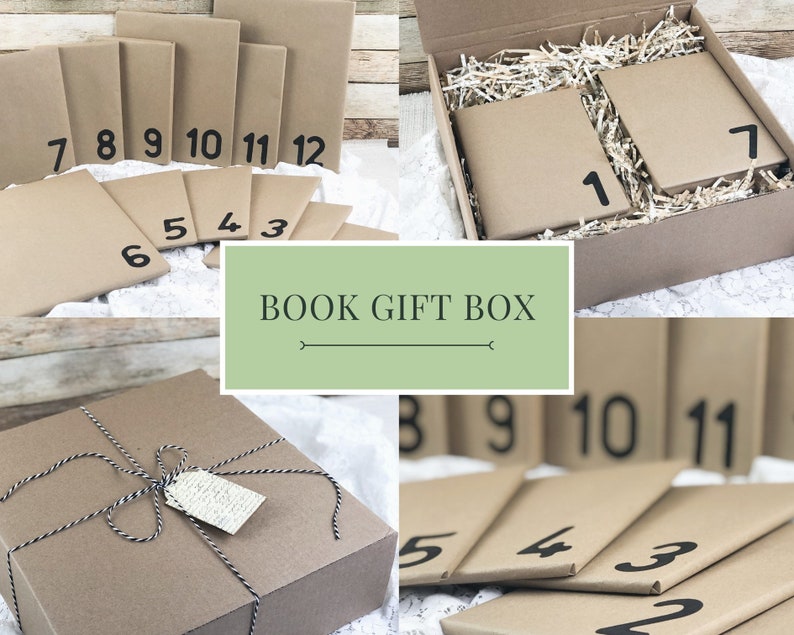 As I get older, I find gift giving gets soooo much harder. Finding something meaningful, instead of just another gift that won't be used is always my goal. We have seen a surge in giving "experiences". A House of Books created book boxes which include 12 individually wrapped books...a book to be opened each month. Not only that...these books are gently used, speaking to their commitment in being good stewards of our environment. Even better, for every box sold, a box is donated to those less fortunate to promote literacy.
 10. Little Roots
Do you have any new momma's on your list? Maybe someone expecting? Or even someone you know that is struggling to get meaningful sleep at night due to a restless little one? Give a gift that will last a lifetime...a sleep training package by Little Roots. Beth is a working professional, who dived into sleep study after having her first daughter. Getting a good nights sleep was a must while she juggled her career, traveling, and being a Mom. Now she helps other families obtain the same restful sleep.